Adam Lambert News & Information : 20th May 2013

2013-05-20, 00:57 by Carol
Welcome To Adam Lambert UK Glamberts
Website established June 2009
Adam Lambert Biography
Latest Adam Lambert News & Information
Adam To Appear in The Life Ball 2013
Adam records Love Wins Over Glamour which he will perform in Vienna on May 25th
Adam will sing it at the opening of the huge charity benefit for HIV and Aids.
More details
Bedlam Magazine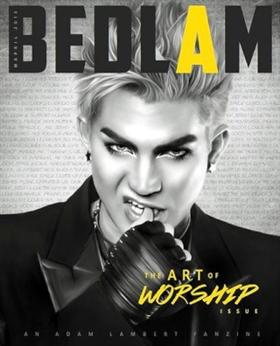 A grass roots, "by the fans for the fans" publication.
Read online or download for free at
Issuu
Enter
to find out more
Hump Day With Adam Lambert : After Elton Weekly Column
Quote:
It's no secret we love Adam Lambert and the energy and joy he brings to the otherwise sterile, manufactured world of modern pop music. But he's such a worldwide whirling dervish that it's sometimes difficult to keep track of where and when he touches down. So we're trying out a new weekly feature: Hump Day With Adam Lambert, which will hopefully keep us up-to-date with his appearances, performances, and interviews. read this weeks article Here
Support The Trevor Project & win the chance to meet Adam
Comments: 0
Adam Lambert News & Information : 19th May 2013

2013-05-19, 00:18 by Carol
Adam At Chinese Idol Audition As A Guest Judge
Looks right at home!!!
Adam Lambert Chinese 80 Generation Talk Show
Singing Mad World at Chinese Idol
Adam To Appear in The Life Ball 2013
Adam records Love Wins Over Glamour which he will perform in Vienna on May 25th
Adam will sing it at the opening of the huge charity benefit for HIV and Aids.
More details
Comments: 0
Adam Lambert News & Information : 18th May 2013

2013-05-18, 00:15 by Carol
Quote:
Season 8 "American Idol" runner-up Adam Lambert dueted on Thursday night's "Idol" finale with third-place finalist Angie Miller, in what was arguably the finest performance of the entire show. That was Angie's moment, her time to shine…but afterwards, when Reality Rocks caught up with Adam backstage, it was time to talk about his own music.......read more on Reality Rocks
Adam Lambert Next American Idol Judge!?
Quote:
Adam Lambert performed an amazing duet of David Guettas Titanium with Americans Idols Angie Miller during last nights finale and then chatted with us backstage after the show. Adam, as a fellow runner-up on American Idol back on season ...
Adam Lambert - Mad World Live & Interview on Chinese Idol
Comments: 0
Adam Lambert News & Information : 17th May 2013

2013-05-17, 01:00 by Carol
'American Idol' Season 12 Finale: Adam Lambert Tops 5 Best Moments
Quote:
1) Adam Lambert's return to the stage to duet with Angie Miller on Sia's "Titanium" was nothing short of perfection! Clearly, fans of the show miss seeing Lambert on the Idol stage -- perhaps he can return next year as a judge? "If they called me, I'd say, 'Where do I sign?'" he told reporters after the show. The moment was further amplified by the appearance of Millero's personal Idol, Jessie J, and an invitation for the third place winner to join the singer in the UK. It's all about connections, after all.......read more on Hollywood Reporter
Comments: 0
Adam Lambert News & Information : 16th May 2013

2013-05-16, 02:16 by Carol
Adam Lambert's fans land him an O Awards nomination
Quote:
The fans of vocal sensation Adam Lambert, known collectively as 'Glamberts', have earned the star a nomination at this year's O Awards.

He has been recognised in the 'Fan Army FTW' category, which celebrates artists with the most dedicated, supportive and involved followings.

Competition, however, is tough as the Glamberts will go head-to-head with the fans of Ed Sheeran ('Sheerios'), Selena Gomez ('Selenators'), Tokio Hotel ('Aliens'), Justin Bieber ('Beliebers'), Beyoncé ('Beyhive' members), Demi Lovato ('Lovatics'), Thirty Seconds To Mars ('Echelon'), and All Time Low ('Hustlers') for the exciting title.....read more on Pressparty

Fans can click here to cast their vote now.
More New China Media
Photos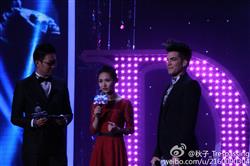 Video
Source
Quote:
Adam could bring the intensity the past couple seasons have been missing. Being an 'AI' runner-up himself, we're pretty sure he wouldn't be holding back with any criticism.
Comments: 0
Adam Lambert News & Information : 15th May 2013

2013-05-15, 00:52 by Carol
ADAM MENTIONS
Kieren... Dim The Lights? Not Yet. 18 Ways to Fix American Idol
Quote:
16. Have former Idols serve as mentors. Adam Lambert could work. So could Taylor Hicks. Or not.........read more on Huffington Post
10 Ways American Idol Could Improve Next Season
Quote:
But on the other hand, understand how people watch television now.
Bad moments go viral, but so do very good ones. The few truly epic performances this season — all by Candice Glover, it must be said — were immediately splashed all over entertainment news sites and blogs, giving nonviewers a taste of the talent they were missing, encouraging them to develop rooting interest, and potentially driving viewership back to the show. (And again, this season's epic moments were pretty subdued. If videos were as easily sharable in season eight as they are now, not only would Adam Lambert have won, it could have been the top-rated season by far.)........read more on
Vulture
Comments: 0
Adam Lambert News & Information : 14th May 2013

2013-05-14, 00:07 by Carol
Adam Lambert thanks Twitter fans as he hits two million followers barrier
Quote:
Adam Lambert has praised his fans after he passed the two million followers milestone on Twitter.

The star has just smashed through the barrier and before reaching the figure, he thanked his devotees for their support.

The 'Better Than I Know Myself' star admitted that if he didn't have all of his Glamberts, then he wouldn't be anywhere in music. Lambert said:

"Wow!! Nearly 2 MILLION followers! I love you all!!!! Thank you for your unending support. Without my fans; I'd be NOWHERE."

Lambert has some way to go in the Twitter popularity stakes, however. Justin Bieber has over 39m followers whilst Lady Gaga has 37.2m.
Adam Lambert Talks Generational Divide At GLAAD Awards
Snipped for content
Quote:
Backstage, we chatted briefly with Lambert about his musical influences growing up. Given his stint singing with the remaining members of Queen, Lambert spoke fondly of Freddie Mercury but revealed his early adoration for musical theater. "I watch Glee and think, 'wow, I was just like [Kurt Hummel]," he said.
Quote:
The singer also told Queerty that he was open to the possibility of guest starring on Glee, being a judge on his alma matter American Idol and playing a rock 'n' roll Judas onstage in a reboot of Jesus Christ Superstar.
80 Talk Show - Adam Lambert Trailer
May Air Sometime This Week
Adam in Singapores Teens Magazine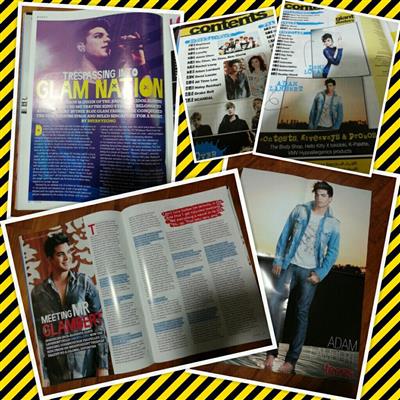 Source
Comments: 0
Fan Mail Address

Send Stamped Addressed Post To

Adam Lambert
8332 Melrose Avenuw


2nd Floo

r
Los Angeles


CA 900

6




RCA
9 Derry Street
London
W8 5HY